BloodyStupidJohnson
All About Him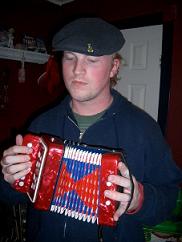 BloodyStupidJohnson hails from the steaming megalopolis of Houston, TX. He is happily married with three cats and works at a desk drawing pretty houses all day. When he's not at work or on KoL, he enjoys spending time with his nerdy bunch of friends at IHOP, watching bad movies, or playing video games. He is also known to host the odd game of Muggle Rules Quidditch from time to time! If you're ever in his neck of the words, dial him up and you're sure to have a blast!
"Johnson's Bloody Stupid Show"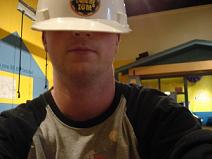 Expect to hear a little bit of everything on "Johnson's Bloody Stupid Show"! While he will mostly play alternative, indie, and 90's rock, you're sure to run into some modern folk, pop, hip hop, and 80s music. Also be on the look out for the occasional theme song and comedy skit. Johnson will also play the Classic Rock Block for all you Oldies fans and the Heartland Half-hour full of country and western, bluegrass, and rockabilly hits! Also be sure to stick around for Story Time With BloodyStupidJohnson, a short segment of the show where Johnson will regale his listeners with an original tale of wonder and merriment!
Requests and Donations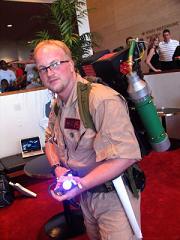 Do you not like what you're hearing? Do you not hear what you like? Let Johnson know and he'll be glad to take your requests! If he does not have the song you're asking for, you can send the mp3 to bsdj.gkol@gmail.com and he'll get it on the air!