ButtonWillowLocomotive
All About Him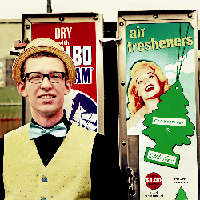 ButtonWillowLocomotive is he. He is a GKOL DJ. He spends most of his time playing mandolin or saxophone, and he spends the rest of his time putting way too many miles on his odometer. He can play a mean accordion.
"Folked Up"
BWL hosts "Folked Up" on GKOL, which consists largely of folk music, contests, and completely open requests. Now and then BWL will have listeners choose a genre and alter an hour or so of the show to play that genre. As stated, all requests are appreciated, he wants to play what you want to hear!
Requests and Donations
Requests can be sent to ButtonWillowLocomotive (#2252174), and if he happens to not have the song, he will reply to you with his e-mail address so you may send it to him! br> Donations should be sent to ButtonWillowLocomotive (#2252174) unless he is in Ronin or Hardcore. If that be the case, they should be sent to ButtonWillowLocomulti (#2316386) instead.