jimmyBUFFET
All About Him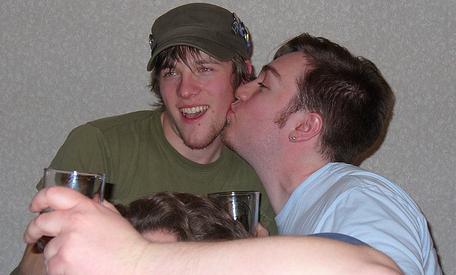 jimmy is a DJ and helps with the forum and wiki upkeep for GKOL. jimmy is a 20-year-old guy from Pennsylvania who loves music. He was a Communications major in college, and hosted a TV talk show there from 2004-2006. His personal favorite music is emo, and his favorite new bands are The Ataris, The Starting Line, Coheed and Cambria, Incubus, and Modest Mouse. He grew up listening to classic rock, and of course loves that too. jimmy spends most of his free time with his girlfriend Margherita, who hails from Italy, at his local coffee shop, from which he sometimes broadcasts live shows on GKOL. He likes walks on the beach with that special someone (no, seriously, he does). jimmy is proud to be a geek, and you should be too!
"Wastin' Away with jimmyBUFFET"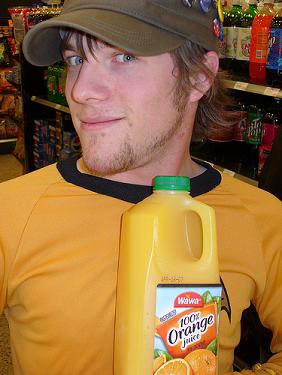 jimmyBUFFET hosts "Wastin' Away with jimmyBUFFET" on GKOL. This is your underground connection, featuring music you might not have heard yet, or maybe something you just haven't heard in a long long time. His favorite things to play are things that are new and creative, and he also plays local bands that he meets around his town.
Requests and Donations
Requests are always played, and if he plays something that you want, email him and he'll send it right out to you. You can contact him at jaybuffet @ gmail(dot)com.
jimmy has a prize multi named "Plaid The Inhaler" who would be happy to accept any meat or item donations you send for jimmy to use on his show.