Minigates
All About Him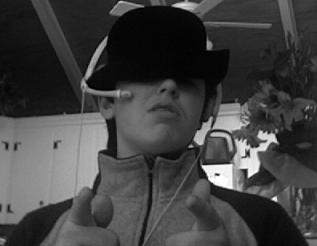 Minigates is one of our new DJs on GKOL. In real life, MiniGates goes to school and in the summer works at a summer camp. He also is an IT guy. He just got his Mac and ist still a little newbish with it, but it is getting there. He lives in MA on the Arm (if you do not understand, look at a map). MiniGates plays KoL all the time. He is also a clan hopper, so whitelist him.
"Games with Gates"
Minigates hosts a show called "Games with Gates" on GKOL. This is about 1-2 hour show with rock and rockin' games, such as trivia and "What's in my Pencil Box?"
Requests and Donations
Send requests to MiniGates@gmail.com or you can Kmail him for either requests or donations.