Smarterer
All About Her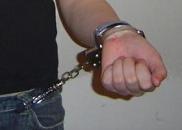 A long time ago, (okay, maybe just 16 years), in a galaxy maybe not quite so far away (I think we might just be in it still) there was a child born with superior intellegence, but who lacked in normal grammactical skills. Alas! This child born was named "Smarterer" and sent out into the world to play KoL and participate in various activities. Smarterer enjoys woodcrafting, sewing, and of course, collecting candy hearts on GKOL. She is currently a junior in high school, and taking college courses in Network Technology. And, as always, she remains hancuffed to her pants.
"Smarterer's Magical World"
Smarterer hosts "Smarterer's Magical World", a show full of wonder and excitement. Be ready for techno, trance, rock music, and of course, whatever she feels like playing that day. She also will be hosting haiku contests and trivia aplenty, so brush up on your random facts, or get your Google Fu skills in line, cause this chick is ready to play! Smarterer also hosts "Smarterer in Disneyland" once a month, and be ready for a show jam-packed with disney songs, quotes, trivia, and fun disney based games! Yup, fun for the whole family.
Requests and Donations
Donations are (of course) always appreciated. Please put them in a stamped self-addressed... err, gift package with GKOL in the outside note, or else she will just think "aww, how sweet, a present!" Song requests are always accepted too, though they may not always get played right away. Please send all requests in mp3 format to Aquamina@rocketmail.com. Also please have all songs labeled correctly. Smarterer doesn't like having to baleet because someone told her it was a disney song and it ended up being the soundtrack to their favorite porn.