Suryc
All About Him

Suryc is a DJ on GKOL and the upkeeper of the GKOL forums and wiki spaces. Suryc got his start broadcasting to a junior kindergarten when he hosted his first TV special "Dr. Suryc's Daytime Special, live from the ShoeBox." Due to what he might call "ignorant viewer-feedback," the show was soon canceled but it survived in syndication for several more years. Suryc, through rejection and backstabbing posses, continued to pursue his career, and experimented with many different media before finally settling on radio. What he would prefer his listeners didn't know is that the station was desperate for DJs at the time, and gratuitously overlooked his obvious lack in talent.
Suryc's radio career has spanned many different genres. He has served as a war correspondent during the infamous Gorilla Magician Movement, a diplomat of the Disgruntled Courtyard Company, and as a groundbreaking guest DJ on "Lovers and Poets, a Nietzschian Perspective" for the episode on John Milton.
Suryc's career in radio broadcast has had many moments of monumental triumph, as well as moments of, sometimes literally, naked humiliation. One of his proudest moments came when the Seattle Police Force mistook his hydro bill as a Mob Hit List. Suryc was forced to use all his sophisticated charm and Zen-esque slight-of-hand to evade capture. Even Suryc's clique of non-unionized lawyers can't explain how the whole thing went down. Suryc intends to return to see his Seattle fans once the court order expires, and the Mob withdraws its threat to have him "done in."
"Suryc's Bootleg Funk"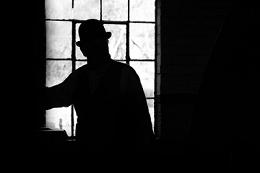 Suryc hosts "Bootleg Funk" on GKOL. Suryc is confident that his current radio audience represents the best in consumer discretion. One can expect a suave mixture of unmatched music, witty commentary, self-censorship, and static. Suryc does feel obliged, though, to apologize for last month's episode. He did not realize the microphone was still on.
Requests and Donations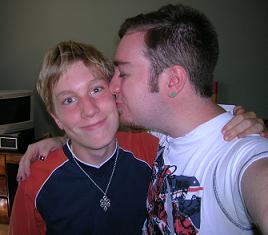 If you have a request, send a k-mail (green message) to DJSuryc (#1222050) with the song title and artist, and it will be played at the next available opportunity. If you want to dedicate the song, or have a message you would like to be read on the air, feel free to send that as well.
Any and all prize donations are accepted, and will be given away in a variety of ridiculously fun contests. If you have a donation, send it to Suryc's robotic little friend, DJSuryc, who will do his best to redistribute the booty in an appropriate manner during the show.