Tobymac
All About Him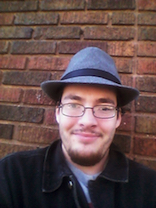 He Isn't The Tobymac, he is the other Tobymac - the one that you see in /games all the time. Tobymac is a High School Graduate with a certificate in Information Technology and currently resides in Michigan. A few of his favorite hobbies are reading, gaming, and writing poetry. While most of the time you will see Tobymac in /games Hanging Out, he can also be seen helping others with computer related questions.
"Mac Attack"
During Tobymac's Show you will hear mostly 80's music with the occasional Country or Rap song. Also, since GKOL exists to give you shit, you will often see him holding games like Random Music Trivia, Majority Rules, and the occasional AR.
Requests and Donations
Tobymac will accept requests sent to tobymac (#1474380) or in MP3 format sent to his email (tobymac.kol@gmail.com). If you send an email please include your KOL name and the artist/title of the song. If you wish to donate you can send donations to Tobymac's donation multi DJ_Tobymac (#2140880) with donation in the kmail.