Cindie
All About Her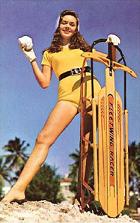 Cindie is in fact the alter ego multi of OracleofDreams! This alterego came into creation after Oracle was hired to work at an Adult Novely store. Working at the store, Cindie started learning the intricate works of "toys" and "creams", how each one is used, and how it works. Due to her many allergies, she wasn't able to "test" these products but customer and coworker testimony helped in her learning. Although, her learning could only go so far. Due to the State she currently lives in (Texas), she isn't able to inform herself in ALL the interestingly kinky works of the world, but she can help! Even for the guys who have a problem finding decent lingere for their special someones.
"Cinfully Delicious NSFW with Cindie"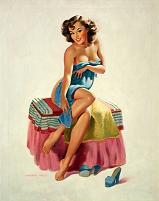 Cindie hosts "Cinfully Delicious Not Safe For Work with Cindie" and this show helps you, the GKOL listener. Not only will you get the same kind of music that you listen to with Oracle, but you'll get the naughty stuff that Oracle is too afraid to play for you but Cindie isn't! (The Dresden Dolls First Orgasm!), and to add that special bonus, Cindie will give out advice on love lifes, sexual toys, lubricants, specific creams (trust me this gets interesting), lingiere, S&M toys, bondage, and fun gag gifts for parties! Seriously, she'll help! And since this is a GAME station, maybe, just maybe, there'll be a game of dirty minds somewhere in there!
Requests and Donations
Please send requests to gkoldjoracle@gmail.com and please Kmail Cindie (#1313148) with your questions on any of the topics above! But remember, this is an Not Safe For Work (NSFW) show, PLEASE put earphones on if you are going to be around sensitive people! Thanks!