Tatsuya
All About Her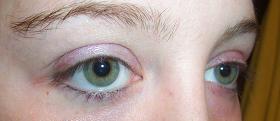 Tatsuya is a DJ at GKOL. She's a 23 year old single mother of two, and her children are her life. She enjoys KoL, anime, horror movies, and rock music. She also knows sign language and wants to learn Japanese soon. Tatsuya lives with her two children and is a stay at home mom right now. Eventually she plans on working again, but until then she's enjoying spending all her time with her kids.
"Rockin' Out with Tatsuya"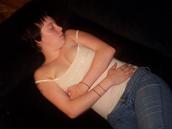 Tatsuya hosts "Rockin' Out with Tatsuya" on GKOL. Expect rock, mainly mainstream, some techno, cartoon themes, parody songs like Weird Al, Disney songs, and anything that she's in the mood to play. Tatsuya sometimes takes requests and usually doesn't play rap or country, unless it's requested. She likes to host random games like the Acronym Game.
Tatsuya also co-hosts "Tickle Me Tuesdays" with fellow DJ Merric on Tuesday evenings. Through the magical marvels of Skype and having a desktop and a laptop, these two hosts are able to combine powers to bring you twice the witty banter, twice the games, and twice the fun! Expect the same famous Tatsuya ramblings and games, with a suave addition of fabulous music from Merric for some Tickle Me fun!
Requests
For requests, PM the request to Tatsuya. If she doesn't have the song, then you can email it to her at Tatsuya13 @ gmail(dot)com.